Giro Helios Spherical Helmet
Regular price
₹ 20,999.00
/
Tax included.
Shipping
calculated at checkout.
---
GIRO DESIGN, AND HIGH-PERFORMANCE INNOVATION FOR CORE ROAD CYCLISTS, GRAVEL ENTHUSIASTS, AND ADVENTURE RIDERS.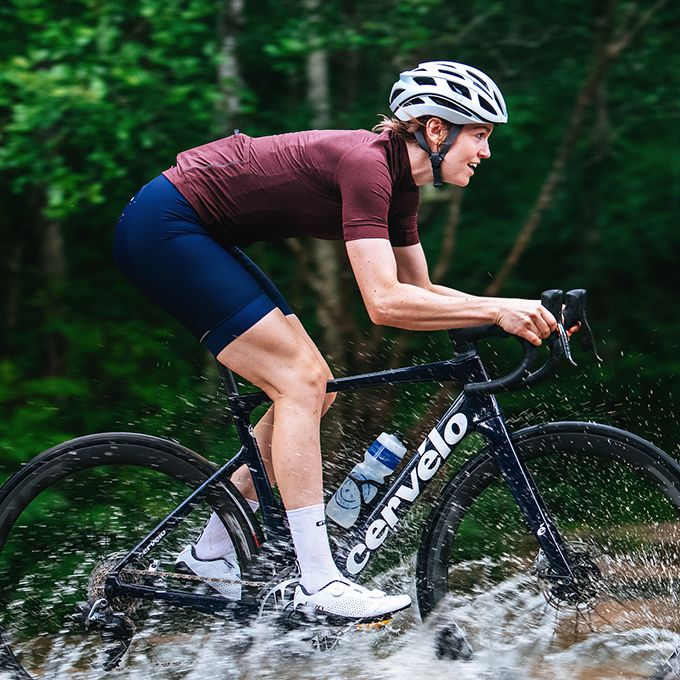 DETAILS
ADVANCED PERFORMANCE FOR THE ADVENTUROUS
The heart of the Helios's extraordinary design and performance is Spherical Technology, which utilizes a ball-and-socket design powered by MIPS®, the market-leading brain protection system that can help to reduce rotational forces. Spherical Technology allows the helmet's outer liner to rotate around the inner liner during a crash, and also allows Progressive Layering of the inner and outer liners to provide more comprehensive protection and performance. In addition to advanced head protection, the Helios's 15 Wind Tunnel vents provide exceptional cooling power that's enhanced by our patented Roc Loc 5 Air fit system and plush, antimicrobial XT2 padding for exceptional sweat absorption. It's the ideal match for your road and gravel adventures.
SPECS
IMPACT MANAGEMENT

MIPS SPHERICAL - ESSENTIALLY AN INVISIBLE LOW-FRICTION LAYER SANDWICHED WITHIN TWO LAYERS OF EPS FOAM, THE RESULT IS A REDUCTION OF ROTATIONAL FORCES AND THE ELIMINATION OF THE PLASTIC SLIP PLANE OF THE ORIGINAL MIPS DESIGN. REDIRECTS IMPACT ENERGY BY ALLOWING THE HELMET'S EXTERIOR LINER TO ROTATE INDEPENDENTLY OF THE INTERIOR LINER IN AN ANGLED IMPACT.


CONSTRUCTION

INDEPENDENT, IN-MOLD LINERS WITH SPHERICAL BALL-AND-SOCKET DESIGN


POLYCARBONATE SHELL


HARDBODY LOWER SHELL


VENTILATION

15 WIND TUNNEL VENTS WITH INTERNAL CHANNELING


FIT SYSTEM

ROC LOC 5 AIR


WEIGHT

270G (SIZE MEDIUM CPSC)


CERTIFICATION

COMPLIES WITH THE US CPSC SAFETY STANDARD FOR BICYCLE HELMET FOR PERSONS AGE 5 AND OLDER


E.U.: CE EN1078


HIGHLIGHTS

NANOBEAD EPS FOAM


COOLFIT ANTIMICROBIAL PADDING


EYEWEAR DOCKING PORTS


SLIMLINE WEBBING


FOUR-PIECE SHELL W/LOWER HARDBODY
FEATURES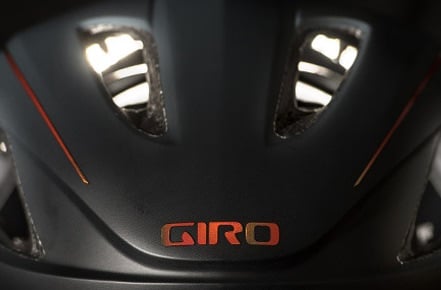 WIND TUNNEL INTERNAL CHANNELING
Combined with the massive vents, internal channeling forces air to flow over the scalp, providing remarkable cooling power.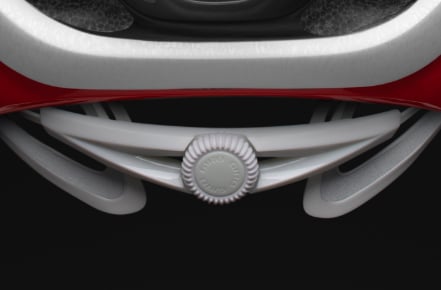 ROC LOC® 5 AIR FIT SYSTEM
This revolutionary fit system adds a new dimension to helmet performance by enhancing cooling, as well as fit comfort and stability. Using a patented design that suspends the helmet just slightly off the top of the skull, Roc Loc® 5 Air allows cool airflow to pass directly over your head, further enhancing the performance of vents and internal channeling that exhaust heat out of the helmet. Fit and feel adjustments mimic the Roc Loc 5, allowing you to easily custom tune fit tension and fore-aft tilt of the helmet in seconds using a single hand.
IONIC+® PADDING
Pure silver is the secret ingredient that gives IONIC+® the power to provide natural, permanent odor protection to help keep your helmet feeling fresh.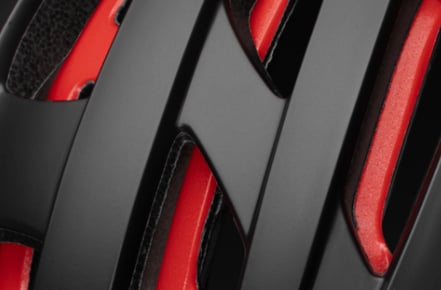 SPHERICAL TECHNOLOGY
Spherical Technology's Ball-and-Socket design, powered by MIPS®, helps redirect impact forces away from the brain by allowing the outer liner to rotate around the inner liner during a crash. It also eliminates contact with hard plastic or slip-planes against the skin.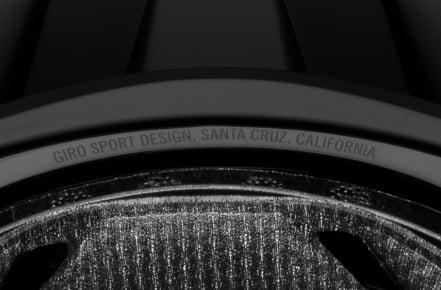 PROGRESSIVE LAYERING™
Helmets with Progressive Layering feature a dual-density liner designed to address high and low-speed impacts, for more comprehensive energy management.
INTEGRATED MIPS® BRAIN PROTECTION SYSTEM
All Giro helmets are designed to reduce as much energy as possible while meeting and exceeding stringent safety standards. The goal of Giro's Integrated MIPS®-equipped helmets is to reduce rotational forces, while enhancing fit and comfort by combining the MIPS® slip plane with the helmet's adjustable fit system. Giro believes that helmets equipped with this technology can reduce the amount of rotational force that may be transferred to rider's brain in certain impacts.